If you joined us at PROPRICER Practical Skills Day in San Diego last month, you're probably already in the know about an exciting new add-in for Microsoft Excel™ that we've been working on. Like our XML and ASCII import templates, this add-in will help you bring data into PROPRICER, but in a fraction of the time.
Attendees who were eager to get their hands on the add-in made it clear that PROPRICER users will save countless hours and an immense amount of effort with the new tool.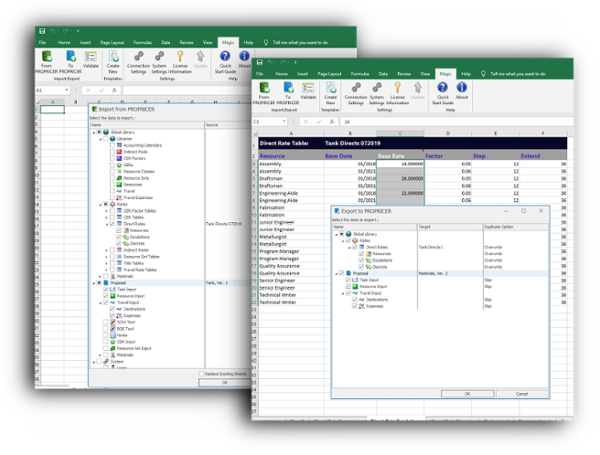 Currently going by the codename Magic, the new Excel add-in will be officially released in early 2020.
In the meantime, I invite you to join the Codename: Magic Beta Program, which will give you free access to the tool (along with any updates released) through December 31, 2019.
Join the Codename: Magic Beta Program
Here is a summary of Magic's current capabilities:
Bring data into PROPRICER in a fraction of the time it takes using the XML or ASCII import templates.
Pull/push global and proposal data from/to PROPRICER, without leaving Excel.
Multiple convenient ways to review and fix data exceptions.
Supports types of data that could never be imported into PROPRICER before.
User role rights apply as they're setup in PROPRICER.
As with all PROPRICER products, we hope this solution increases efficiency in your day-to-day work, and we look forward to getting your feedback.
One last thing, for those who weren't aware: PROPRICER already offers a selection of Companion Products that have helped many users increase efficiency in their day-to-day work. I recommend you check them out here.
Nik Slepushkin
Product Management Director
Executive Business Services, Inc.